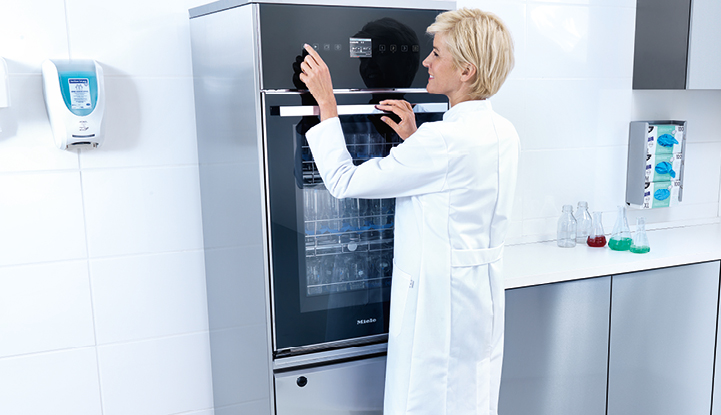 PLW 6011 & PLW 6111
Compact dimensions, high capacity
Perfect and analysis-grade reprocessing of laboratory glassware with the new Miele Professional SlimLine lab washers.
To the products
Customer benefits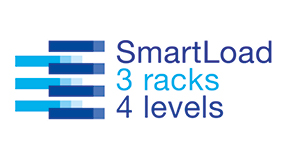 SmartLoad – flexible use of chamber space
The new SlimLine lab washers from Miele Professional excel in terms of high performance on a small footprint. And what's more, the innovative SmartLoad system enables chamber space to be used particularly efficiently.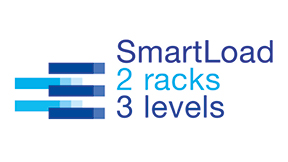 Models from the PLW 6111 series are able to accommodate up to 3 baskets on telescopic racks. These baskets dock onto the water circulation system at 4 different heights. This allows a wide range of load height combinations, starting with using the lowest rack level only for a maximum vertical clearance of 630 mm.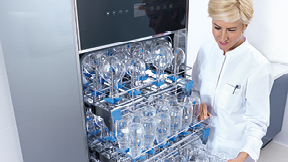 Compact machine dimensions combined with large chamber capacity
• Small footprint with width of only 650 mm
• 3 levels with injector nozzles
• Vertical clearance of up to 630 mm for large vessels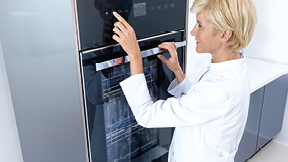 Intelligent controls
• Controls with flush, uninterrupted touch glass screen
• All information visible at a glance thanks to 3.5" display
• Maximum of 40 programme slots (standard programmes and
vacant programme slots)
• Simple and effective cleaning
• RS232 port for connecting to a printer or PC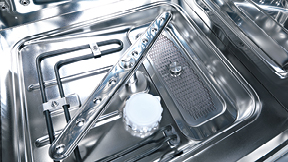 Simple and efficient cleaning processes
• Chamber, spray arms and tank filters are made from
high-grade stainless steel (DIN 1.4404/AISI 316L)
• Conductivity monitoring for high-level process security
• HEPA H14 fine filter for germ-free drying air
• Built-in water softener*
• Heated boiler for shorter cycle times*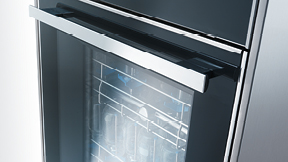 Visual monitoring of chamber
• Process control thanks to full glass door
• Integrated chamber lighting
• Automatic door lock
Products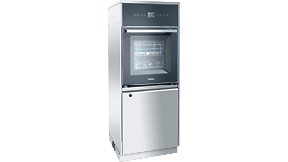 PLW 6011
• Capacity - 168 l
• Performance/cycle: 84 narrow-necked glassware or 121
pipettes, alternatively 312 test tubes or 84 laboratory flasks
• Ergonomic loading and unloading – telescopic runners
• Flexible – 3 different level positions thanks to SmartLoad
• Have everything in view thanks to the full-glass door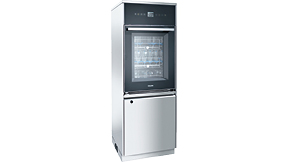 PLW 6111
• Capacity - 225 l
• Performance/cycle: 126 narrow-necked glassware or 121
pipettes, alternatively 468 test tubes or 84 laboratory flasks
• Ergonomic loading and unloading – telescopic runners
• Flexible – 4 different level positions thanks to SmartLoad
• Have everything in view thanks to the full-glass door
• High capacity – reprocessing of flasks up to 50 l
Accessoires & process chemistry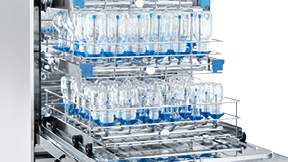 Wide range of load carriers
• Range specifically designed for laboratory use
• Maximum flexibility combined with intuitive use
• Wide range of standard and configurable loading options
• Possibility to reprocess even the smallest items of laboratory
glassware through to very large containers (up to 50 l)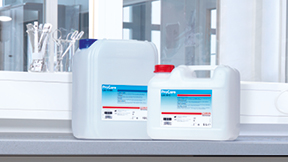 Spotless results through combination of programme cycle and process chemicals
• ProCare Lab process chemicals for optimum results
• Thorough cleaning combined with the gentlest treatment of
materials
• Detergents and neutralising agents in various canister sizes
Downloads